BODY DOUBLE
A sometimes sexy, often subversive contemporary theatre work that collides
live art, live camera, fake orgasms and real screams.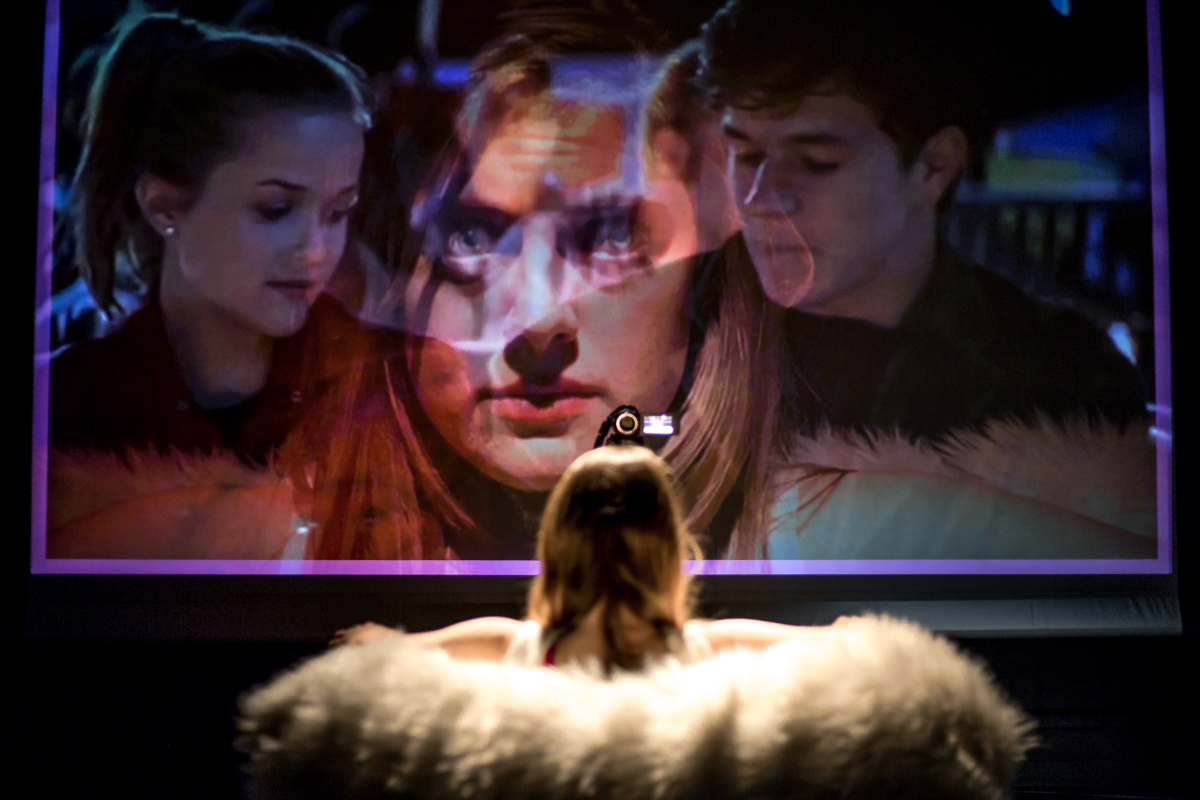 I am having sex. I am seeing myself have sex.
Is it possible to re-write the sexual scripts we've been taught? Can we move past looking and dive headfirst into feeling? In this ambitious new work from Eleanor Bishop, Julia Croft and Karin McCracken, erotic literature, science, memoir and the language of Hollywood film are combined to explore the complexities of female desire.
Performing as one another's body doubles Julia Croft (Power Ballad, Shortlisted Total Theatre Emerging Performer Award, Edinburgh 2017) and Karin McCracken (Jane Doe, It's A Trial) enact their memories, fantasies and inherited scripts in a collage of live performance and projection.
Sometimes sexy and often subversive, Body Double collides live art, live camera, fake orgasms and real screams, with direction from acclaimed director Eleanor Bishop (Jane Doe, The PlayGround Collective) and in collaboration with US based performance and media designers Kevin Ramser and Lucy Pope.
The Creative Team
Created by ELEANOR BISHOP & JULIA CROFT w/ KARIN MCCRACKEN
Presented & Produced by ZANETTI PRODUCTIONS
Performed by JULIA CROFT & KARIN MCCRACKEN
Directed by ELEANOR BISHOP
Media Design: KEVIN RAMSER
Set & Costume Design: LUCY POPE
Sound Design: TE AIHE BUTLER
Lighting Design: MARCUS MCSHANE
Production Management: VICKI COOKSLEY
Text by: ELEANOR BISHOP, JULIA CROFT, KARIN MCCRACKEN
STAB 2017 is commissioned by BATS Theatre and supported by Creative New Zealand. Body Double is also supported by Wellington City Council.

Please note: R16 - contains sexual content
WINNER
The Jack Jeffs Charitable Trust Production of the Year: Body Double
The George Webby Most Promising Newcomer Award: Karin McCracken
Lighting Designer of the Year: Marcus McShane (Wellington Theatre Awards 2017)
(Wellington Theatre Awards 2017)
SEASONS
AUCKLAND ARTS FESTIVAL
March 2018
Co-presented by Auckland Arts Festival & Silo Theatre
Loft at Q Theatre, Auckland, NZ
STAB COMMISSION AT BATS THEATRE
November 2017
BATS Theatre, Wellington, NZ